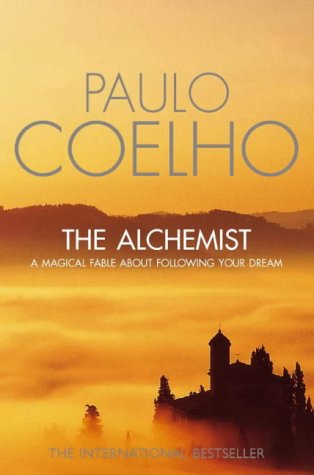 I am done with my practicals 'finally after slogging for hours and hours in the lab',now down to the theory which start from the 5th of March. I still got about 10 days to go for them. So after taking a day off studies seemed to be good option 'which has now extended to 2 days'.
Alchemist was stock piled for about a year now ,so finally started reading it.
It talked about Omens and destiny ,well somewhere deep down I have always believed in omens 'signs of nature' and have been guided by them time and again, in times of trouble and decision making .I held to them sometimes and passes them at other occasions ,but yes they were always there.
So the next time something happens to you, observe it carefully cauz you might get answers to your questions cuaz the nature always has its way of getting things done.
Here a few lines from the book which are worth treasuring.
When you want something, all the universe conspires in helping you to achieve it.

People learn too early in their life what is their reason for being, May be that's why they give up on it so early too.

People need not fear the unknown if they are capable of achieving what they need and want.

Making of a decision is just the beginning of things.

Every search begins with beginner's luck.
And every search ends with the victor being severely tested.

Darkest hour of the night just comes before dawn.

The force of the flowing water uncovers a treasure and it is buried by the same currents.

When each day is the same as the next it's because people fail to recognize the good things that happen in their lives everyday that the run rises.

Nothing can hold one back,expect himself.

Every person plays a central role in the history of the world
and normally he doesn't know it.

If you become better, the things around you will improve.

It's true life really is generous to those who pursue their destiny.

Well got tons of more things to write about ,
coming back to life after exams:)